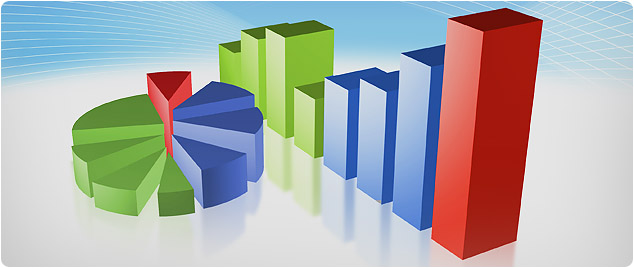 "Explainers," as they have been aptly dubbed, are short, simple videos that present a concept or idea, along with some great animations as visual aids. If you've ever watched one of these, you know that the name fits the bill: these animated videos do a wonderful job of explaining fairly complex ideas. Here are some of the best, most original of these:
Why they are popular
These videos have not become popular because of major airtime or major endorsements (although they may have them)—they have become popular because they work. The professional art direction behind them provides aesthetically pleasing, illustrative drawings, facts, and figures that make "explainers" so appealing. These videos differ from others in that they offer the added benefit a utility—conferring a bit of knowledge upon the viewer. Just as well, if you've ever watched a poorly done Explainer video (I'll resist the urge to link to one), you understand how importance of proper, professional planning and execution.
What Explainers can do for you
Explainers should be viewed, above all else, as some of the most fantastically effective marketing vehicles available today. 

Nearly all of the videos mentioned above have found audiences far and wide beyond their original targets (feel free to note the number of viewers in the above videos, by the way), for the sole fact that they are short, informative, and entertaining. By creating short video content that is packaged just like an Explainer—with great animation, an intelligent narrative, and polished graphics—you too can harness the all the viral potential of this type of video. Getting your brand exposed to even half the number of viewers of the above videos would dramatically increase your lead volume overnight, with more pouring in over the course of months.
Getting Started.
The first step in getting an Explainer up and running is figuring out whom your audience is. In order to answer this question, we typically spend some time getting to know you and your company. What type of products of services do you offer? What does your ideal market look like? Once we've wrapped our heads around what makes your business tick, then we can begin to determine what type of concepts or questions your customer base would most benefit from seeing explained. From there, we'll hone in on the perfect concept to maximize relevance for your viewers. Using compelling motion graphics and a great, lucid script, we'll make sure the viewer gets just as much out of your explainer as you do.
Let us explain
Have a website or company that needs explaining? There's no need to stop at abstract concepts or big questions—we have experience creating videos that explain companies, products, and services, as well. Give us a call (we can explain). In the meantime, check out the following examples of our work:
Outbrain – Web Based Service Overview Video
Windward Reports – Capabilities Overview Video
EZ Garden – Software Demo Video